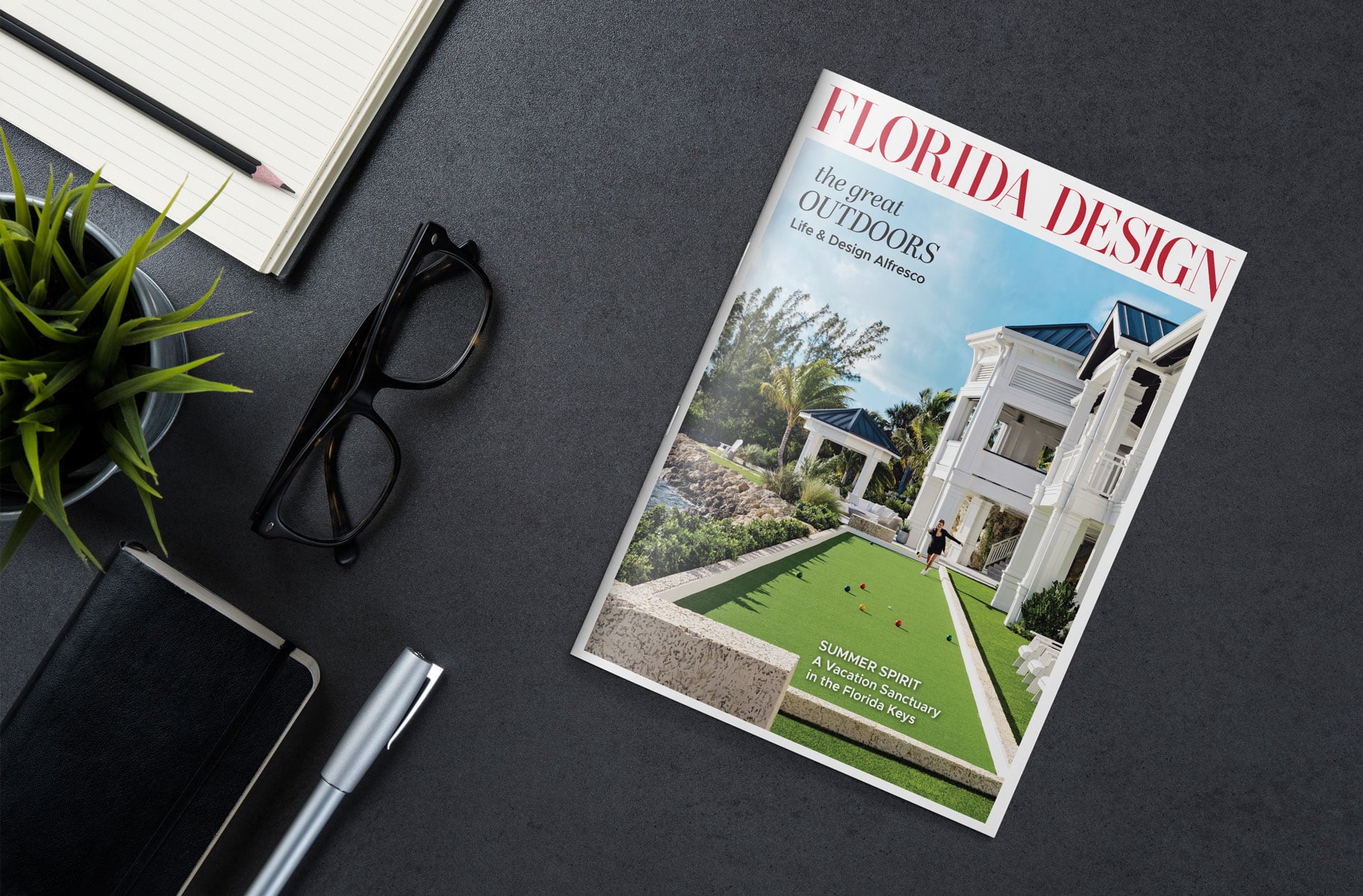 05 Jul

6 Inviolable Rules for Oceanside Retreats: Florida Design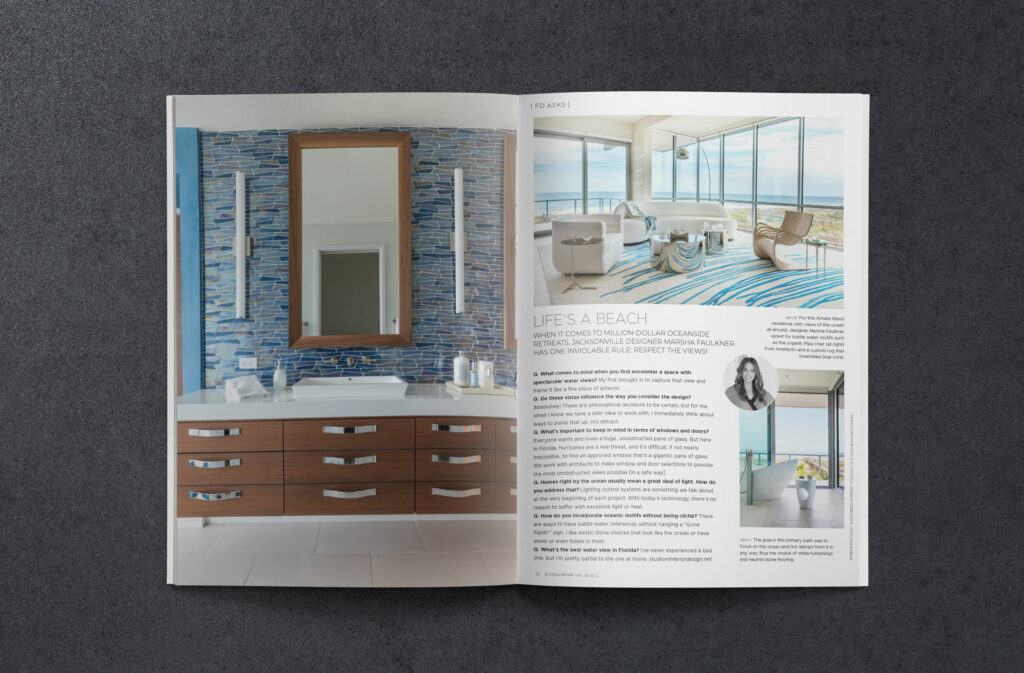 Link to Florida Design
Q. What comes to mind when you first encounter a space with spectacular water views? 
My first thought is to capture that view and frame it like a fine piece of artwork.
Q. Do those vistas influence the way you consider the design?
Absolutely! These are philosophical decisions to be certain, but for me, when I know we have a killer view to work with, I immediately think about ways to pump that up, not detract.
Q. What's important to keep in mind in terms of windows and doors?
Everyone wants and loves a huge, unobstructed pane of glass. But here in Florida, hurricanes are a real threat, and it's difficult, if not nearly impossible, to find an approved window that's a gigantic pane of glass. We work with architects to make window and door selections to provide the most unobstructed views possible [in a safe way].
Q. Homes right by the ocean usually mean a great deal of light. How do you address that?
Lighting control systems are something we talk about at the very beginning of each project. With today's technology, there's no reason to suffer with excessive light or heat.
Q. How do you incorporate oceanic motifs without being cliché?
There are ways to have subtle water references without hanging a "Gone Fishin'" sign. I like exotic stone choices that look like the ocean or have shells or even fossils in them.
Q. What's the best water view in Florida?
I've never experienced a bad one, but I'm pretty partial to the one at home. studiominteriordesign.net