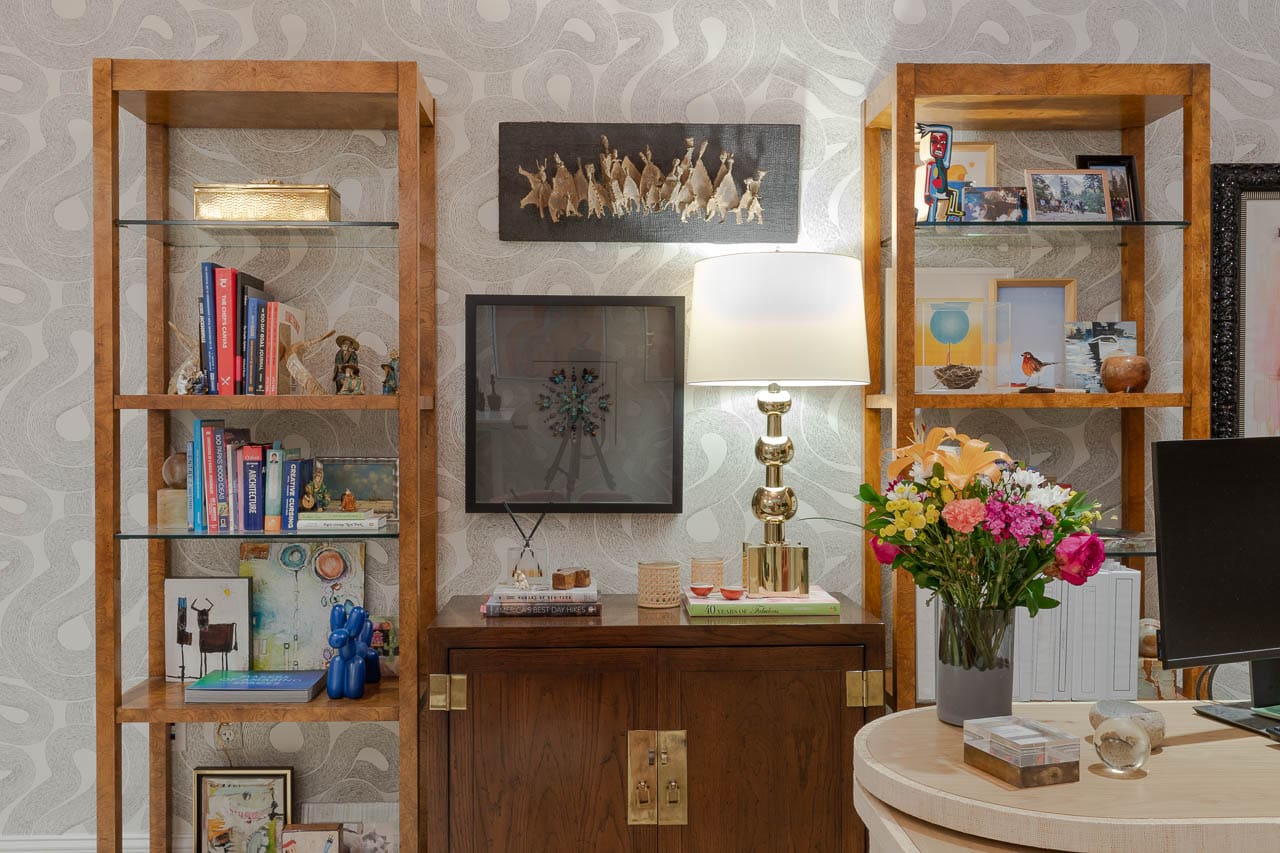 10 Aug

From Cubicle to Corner Office: Making Your Home Office Feel Like an Executive Suite

There's no doubt that working from home is here to stay. Who wouldn't opt for a leisurely stroll to their plush home office over rush hour traffic to sit in a cubicle all day?

According to a study by LADDERS, "remote opportunities leapt from under 4% of all high paying jobs before the pandemic to about 9% at the end of 2020, and to more than 15% today." It's no surprise this is expected to increase through 2023 as we continue to face inflation and now a recession.

If you're one of the lucky ones who get to work from home, congratulations! But now your home office is your main office, not just a space to pay monthly bills. If you've neglected to put any thought into your home office design before, this could be your biggest downside to working from your house. It could feel like a cubicle with bare walls, mismatched items, and papers strewn across your desk.

The good news is that there are things you can do to make your home office feel more like an executive suite. Here are three things to remember when creating your ideal home office.
1. Prevent distractions
2. Optimize the space for productivity
3. Sprinkle in some inspiration
It should make you happy, motivated, and inspired to do your best work. Following these simple steps, you can turn any spare room or corner into an executive suite.
1. Prevent Distractions in Your Home Office
The first step to creating your ideal home office is to prevent distractions. A door is necessary to keep out any "uninvited guests" and cue your mind for work mode. If you don't have a dedicated room for your office, partitions can help create a bit of separation.
If you have kids or pets at home, you may need to set up an area for them in another room or hire a babysitter for a few hours each day.
It could also mean establishing ground rules with your kids and spouse about when you're available. There's nothing worse than an unexpected interruption when you're in an important meeting.
2. Optimize Your Space for Maximum Productivity
Next, you'll want to optimize your space for productivity.
Seating
Regarding seating, your desk chair should be ergonomic and adjustable so you can sit comfortably for long periods.
We love Herman Miller, especially the Cosm and Embody line but they can be pricey.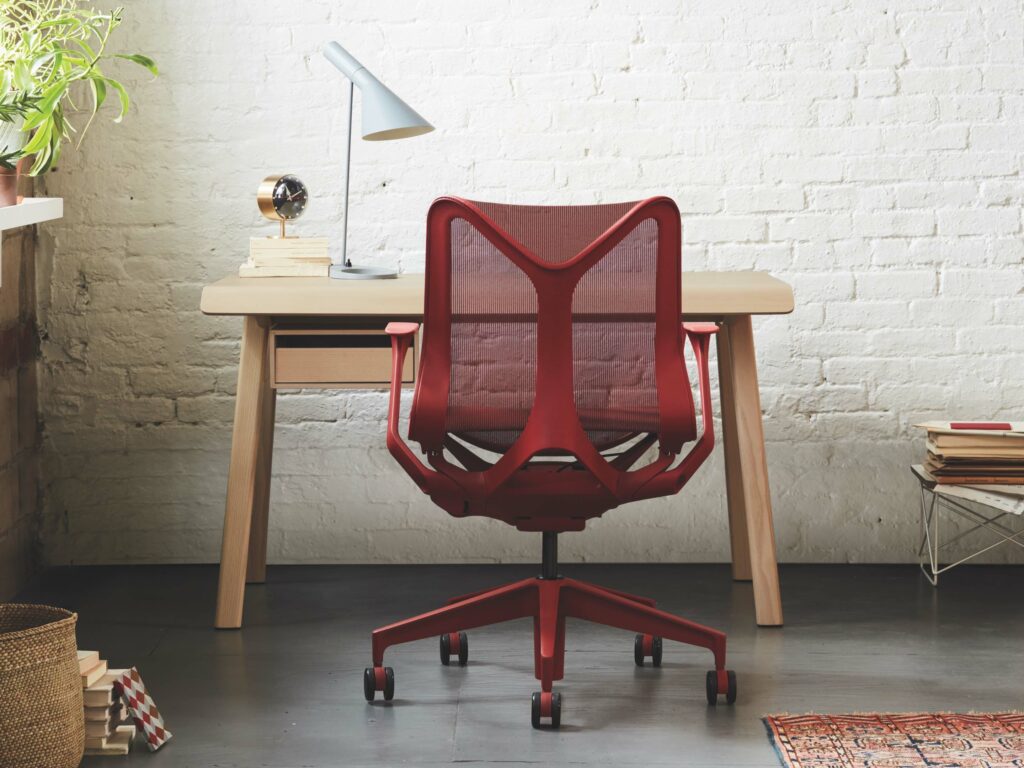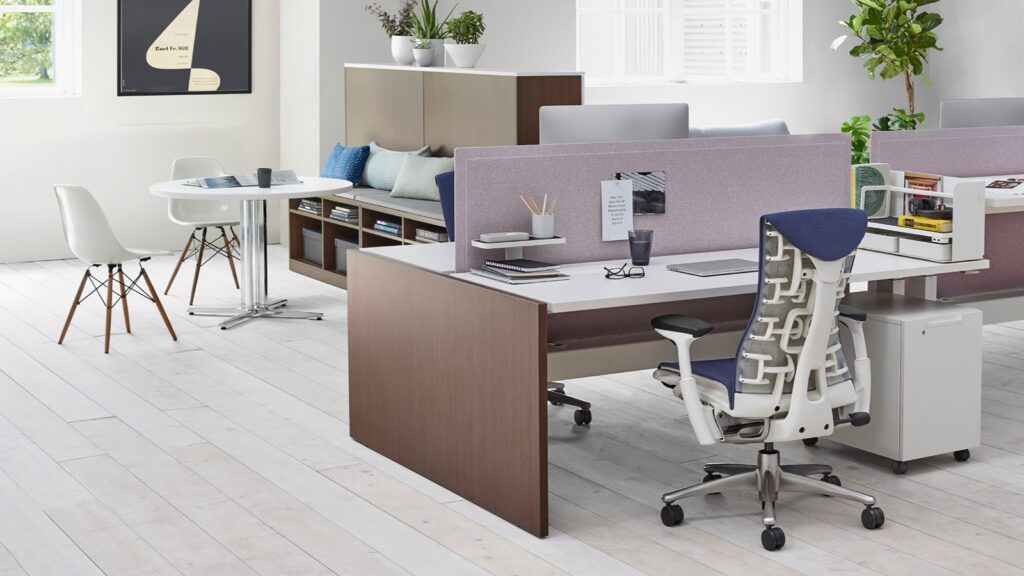 Steelcase has some great options as well. If you are looking for elegance and style with comfort consider the Eames Soft Pad Chair.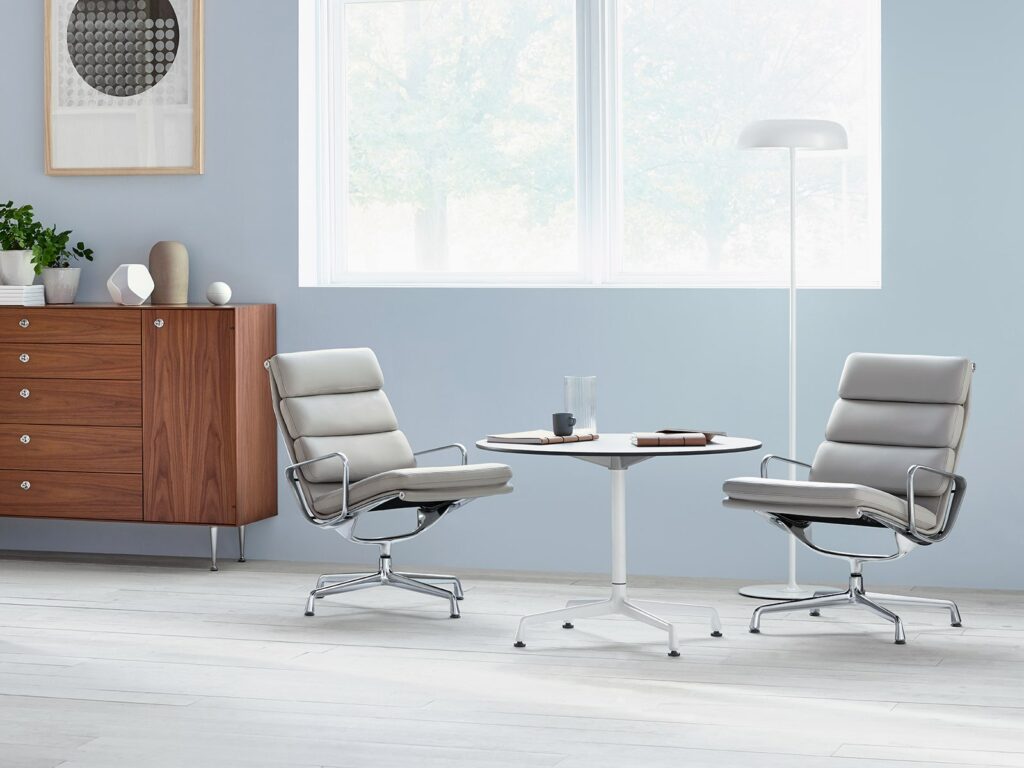 An optional addition you may want to include is an armchair where you can take a break to reset, accept some phone calls, or invite a guest to sit. Think bold, comfortable, and stylish – the extra chair could be a functional statement piece for your home office. We're crushing on the Philippe Starck K/Wood armchair from Kartell.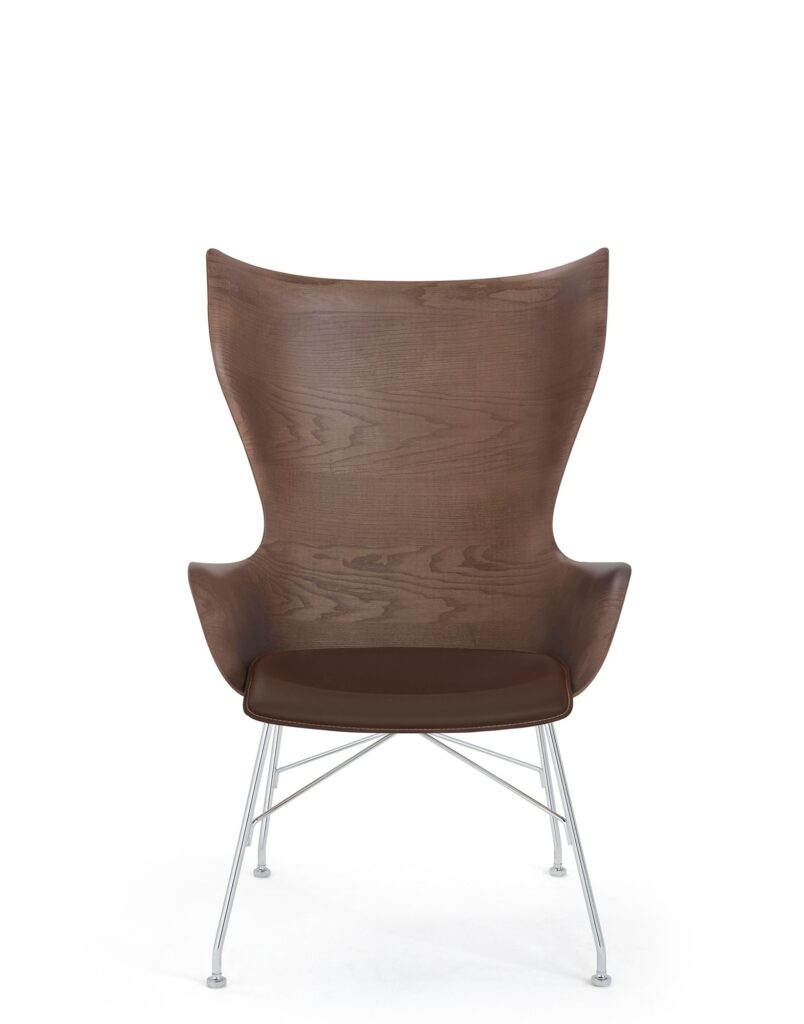 If you opt for a standing desk, consider a walking pad to help get your 10,000 steps in. There are many options that you can discreetly stow into a corner or closet when not in use. If you're a techy, the soon-to-be-released Lumina Desk is packed with technology including a 24 inch monitor embedded in the table.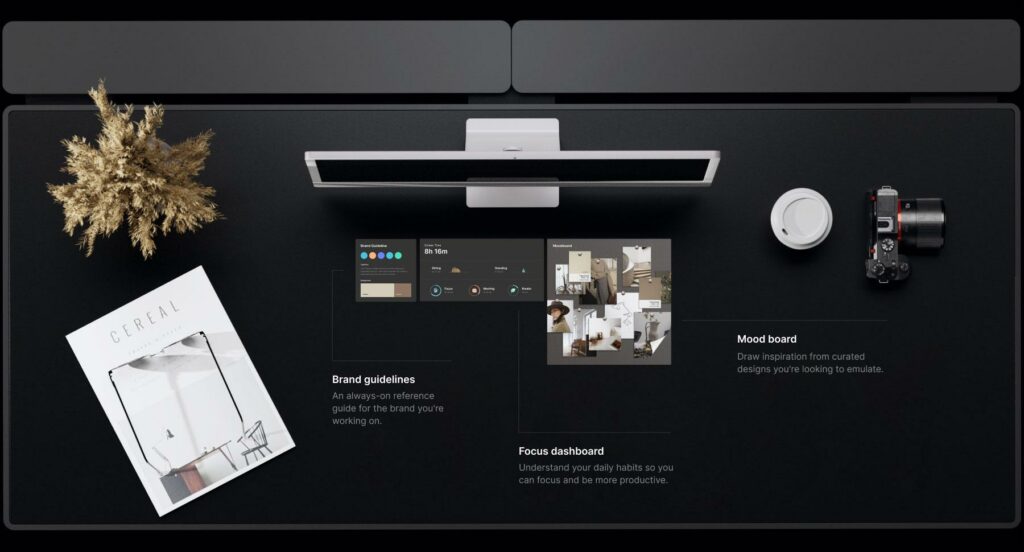 Lighting
Lighting is important for your health and can improve your appearance on video calls. While setting your desk in front of a window for natural light is the best option, it's not always possible.
Office lighting comes in two categories. Ambient lighting and task lightening. We always include recessed lighting in our interior plans. For task lighting check, out the Gravy table lamp by Scan Design.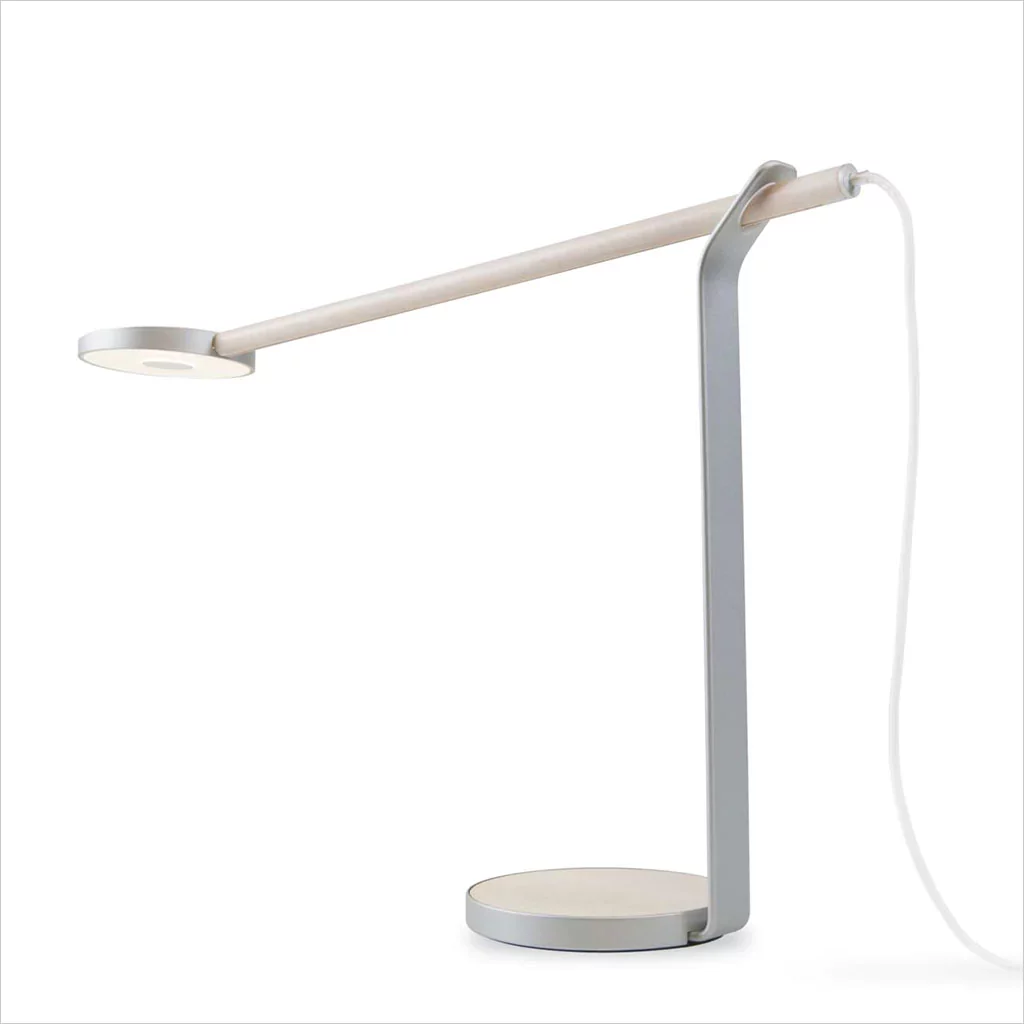 You can attach lights to your monitor, or you can place lamps on either side of it to brighten things up and reduce eye strain. Since we're decking out your executive office, why not splurge for the Savage Luminous Pro 17.5″ Daylight LED Ringlight Plus.
Now that you're ready for your closeup, let's upgrade that awful laptop camera with the Insta360 Link UHD 4K AI Webcam. Now that's a boss move!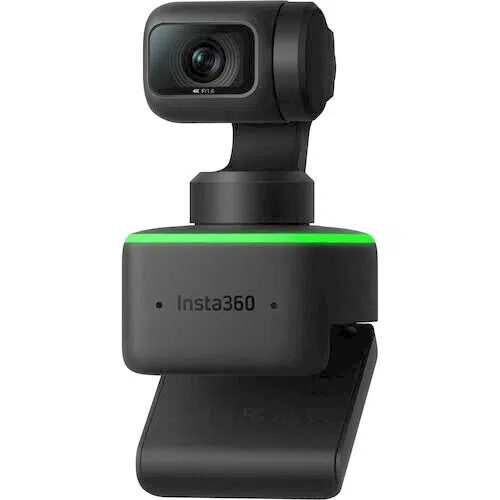 Storage
When it comes to storage, less is more. The goal is to have a decluttered space so you can focus on your work. Start by getting rid of anything you don't need and only keep the essentials within reach. Invest in stylish storage solutions, or relocate them from other areas in your house, to tuck away any items you don't use daily. Baskets, bins, even floating shelves are great options to help you get some things off your desk. If you really want to level up, take a look at the Bolla 8 Pop Shelf.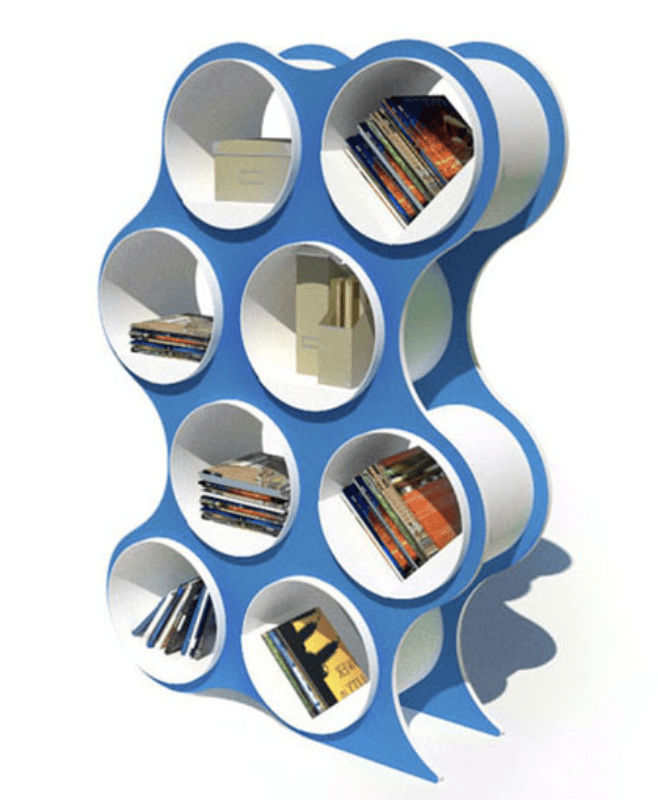 3. Sprinkle in Some Inspiration
Adding some personalization and style is the final touch to making your home office feel like an executive suite. Consider what makes you happy and motivates you to do your best work. Plants, artwork, or photographs can help make the space more inviting. Many artwork options are available online or at home stores if you struggle with what to put on your walls. We're a big fan of White Wall, a Germany-based photo lab.

Create gorgeous one-of-a-kind framed prints with a ton of paper and frame options. You can also frame items like postcards from trips you've taken, a quote that inspires you, or your favorite book covers. Your home office should reflect your style and make you feel good when you walk in. After all, this is where you'll spend most of your days!
Bonus Tip – Consider Your Backdrop
A big part of working from home means lots of video calls. While there are filters and green screen backdrops you can apply, it's more genuine to show a bit of your personality and give people a peek into your space.
Put some thought into the background people will see during meetings. Do you prefer an empty wall, a painting or photo, something related to your profession, or would you rather display your framed diploma and bookshelf? If you're looking for inspiration, take a look at my office.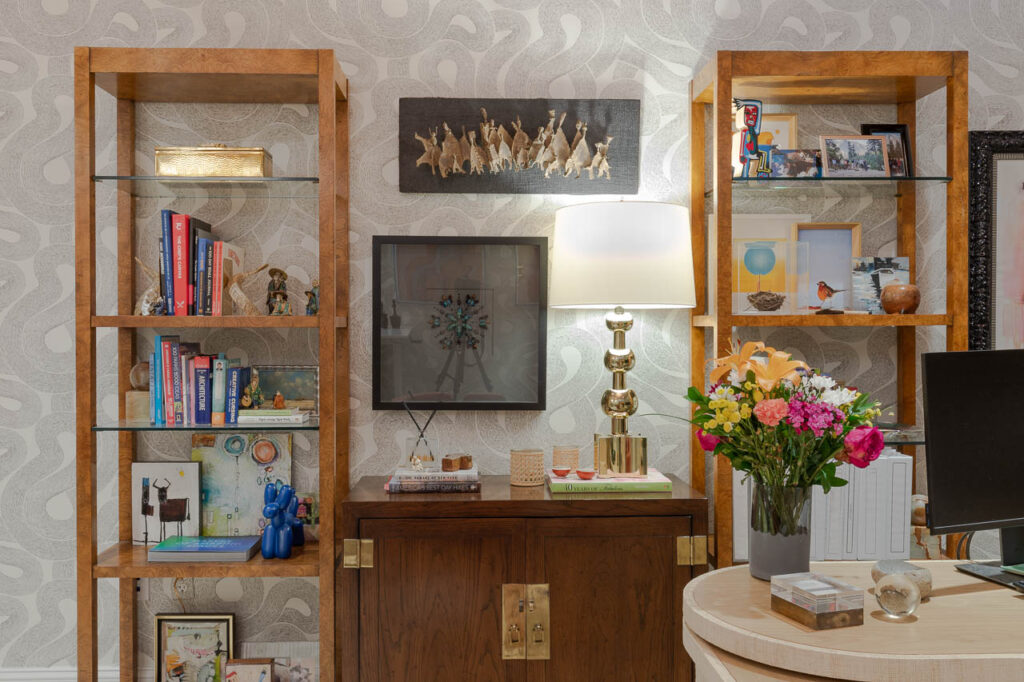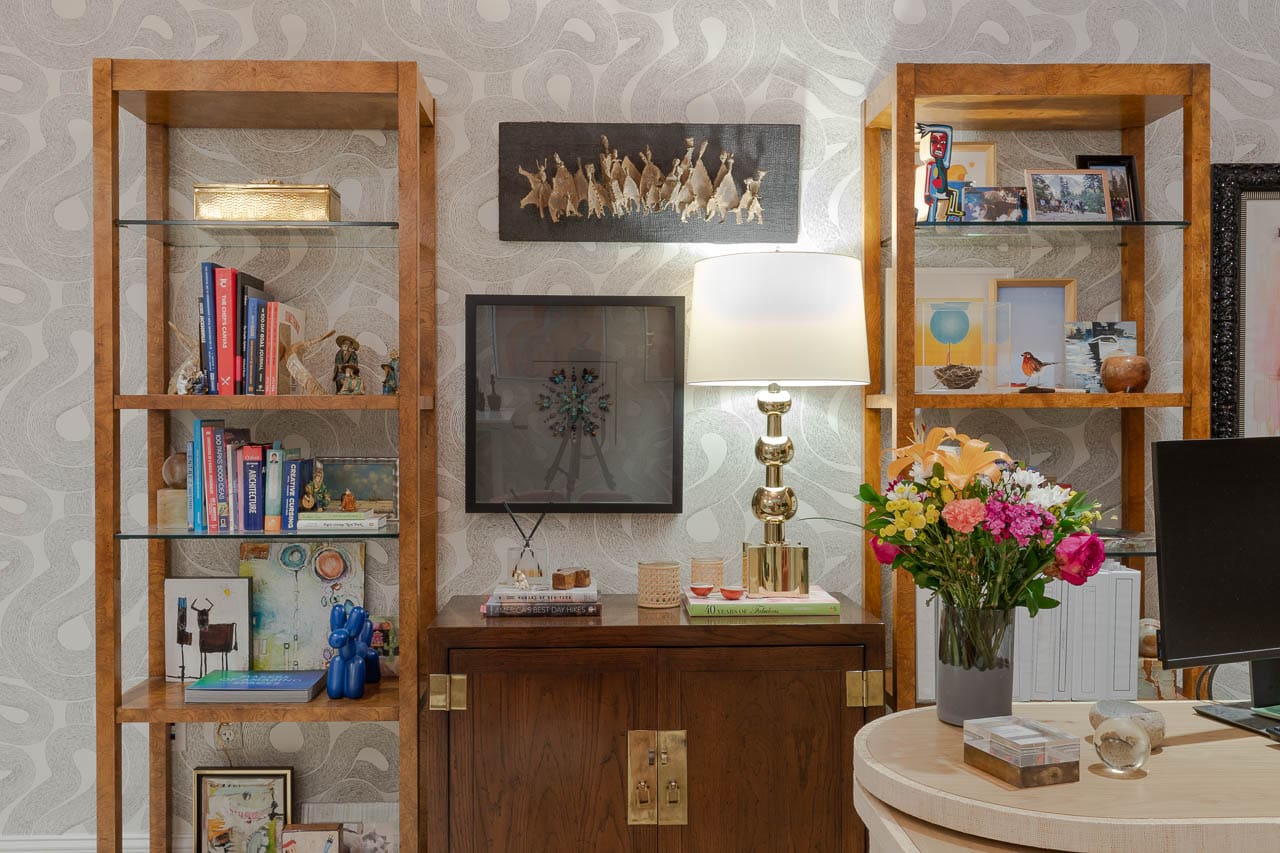 Figure it out before you hit 'Join' on your next meeting or virtual event.
Bonus Bonus Tip
Depending on your tax status, a home office could actually pay for itself. A portion of your rent or mortgage may be deducted from your taxes and improvements to your home office may be tax-deductible. But we're Interior Designers, not tax experts so be sure to consult your CPA at tax time. Now get back to work!
---