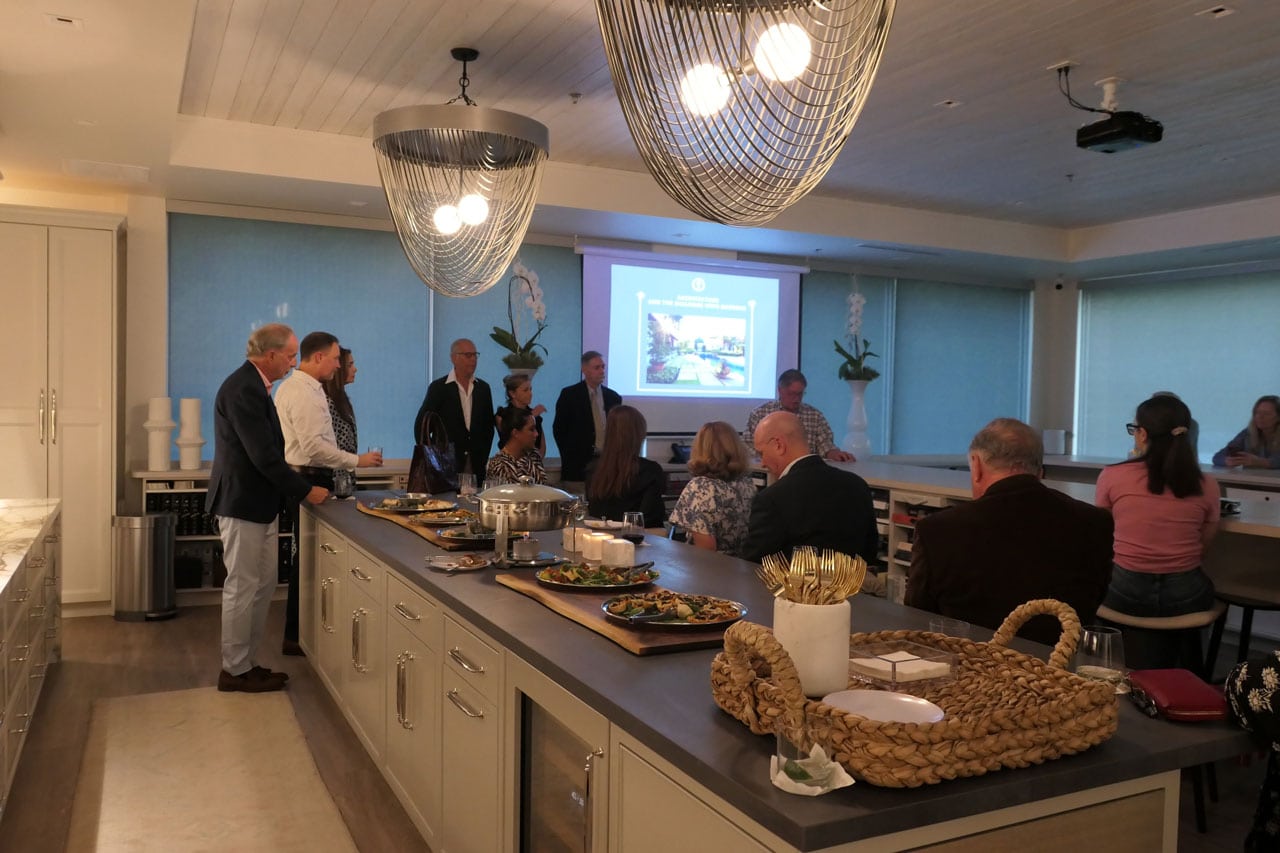 16 Mar

Hosting the ICAA: "Architecture and the Dialog with Gardens"

As part of an ongoing series from the Institute of Classical Architecture & Art (ICAA), Studio M was honored to host Rafael Portunodo of Portuondo Perotti Architects, Jorge Sanchez of SMI Landscape Architecture, and Artist Ana Portuondo to have this dialog between architecture and gardens.

It was an incredible evening, full of beautiful artwork, captivating architecture and garden design discussions, inspirational conversations, and plenty of learning.
Who is the ICAA?
The ICAA is a non-profit organization dedicated to preserving and promoting traditional architecture. We believe that cost or the lowest bid approach does not have to limit design. Instead, you can create beautiful designs incorporating classical principles of scale, proportion, shadow, and shade; Applying these principles to any project or budget will result in better designs and higher-quality outcomes.
Established in 2002, the ICAA offers many educational opportunities for educators, professionals, students, and enthusiasts alike. I joined the ICAA board in 2010 because I value their intense focus on education through lectures, walking tours, continuing education courses for professionals and enthusiasts, travel programs to visit classical masterpieces, publishing books, and an annual journal entitled the Classicist.
Who can attend?
Anyone passionate about fine art and classic architecture may join and attend the ICAA events. We're looking forward to having more events in the Jacksonville area, and you don't have to be a designer to attend.
The March event brought students, lay people, contractors, designers, and artists – many local but several from out of town too.
If you couldn't join us, here are a few photos from the latest event held here at the Studio M Interior Design office that we hope you enjoy!