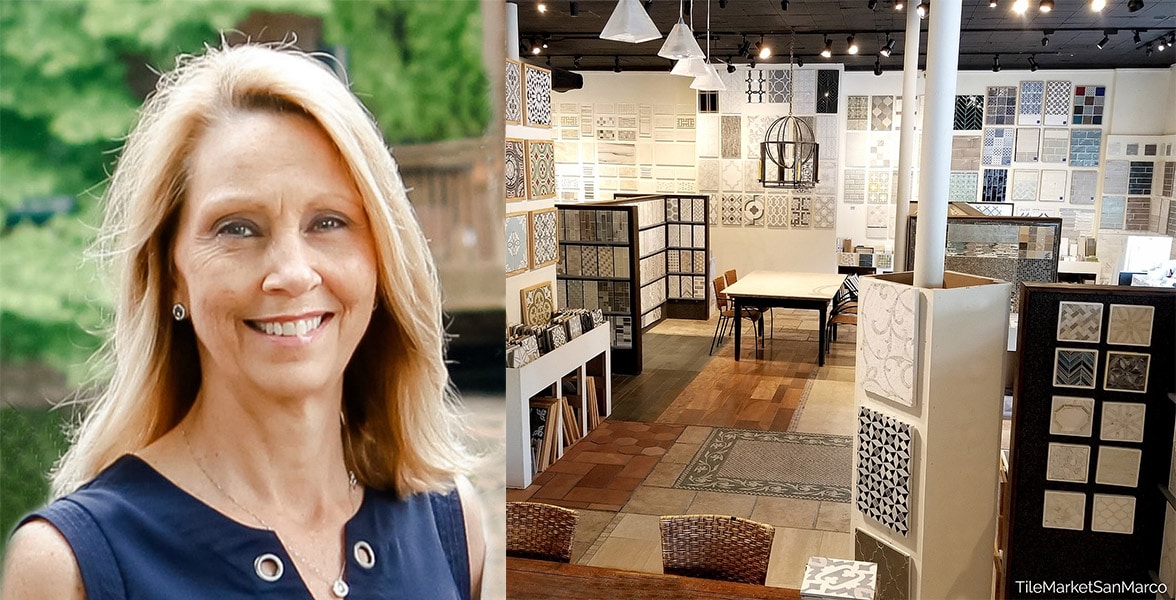 16 Jul

SPOTLIGHT: SHIRLEY FORD OF TILE MARKET OF SAN MARCO
It's rare to have a relationship with a company that dates back to its founding, especially when that date is nearly 20 years ago. The Tile Market of San Marco is one of those companies.
Shirley and I have worked together for as long as I can remember. Over the years, we have developed a great working relationship but better yet, become good friends. I've been known to throw a curveball or two her way, and each time she presents a solution that meets my needs and my often insane schedule. We've spent many hours pouring over designs in Tile Market's quaint, lovely showroom nestled in San Marco, Florida. Yet for its modest size, they carry just about every tile product you could want. The sales team is incredibly knowledgeable and stays up to date on the latest products and systems. If I can imagine it, Shirley and her team will always make it happen. That makes my clients happy and my job a little easier.
And no job is ever too small. Commercial or residential, small budget or sky's the limit, Shirley's work ethic and commitment to my projects are beyond reproach. Every project is given the utmost care and attention to detail.
On the rare occasion a product arrives in town and does not meet an expectation, Shirley is on top of it and another solution is offered immediately. That gives me the confidence to show and specify products to my clients.
Here are just a few examples of our work with Tile Market