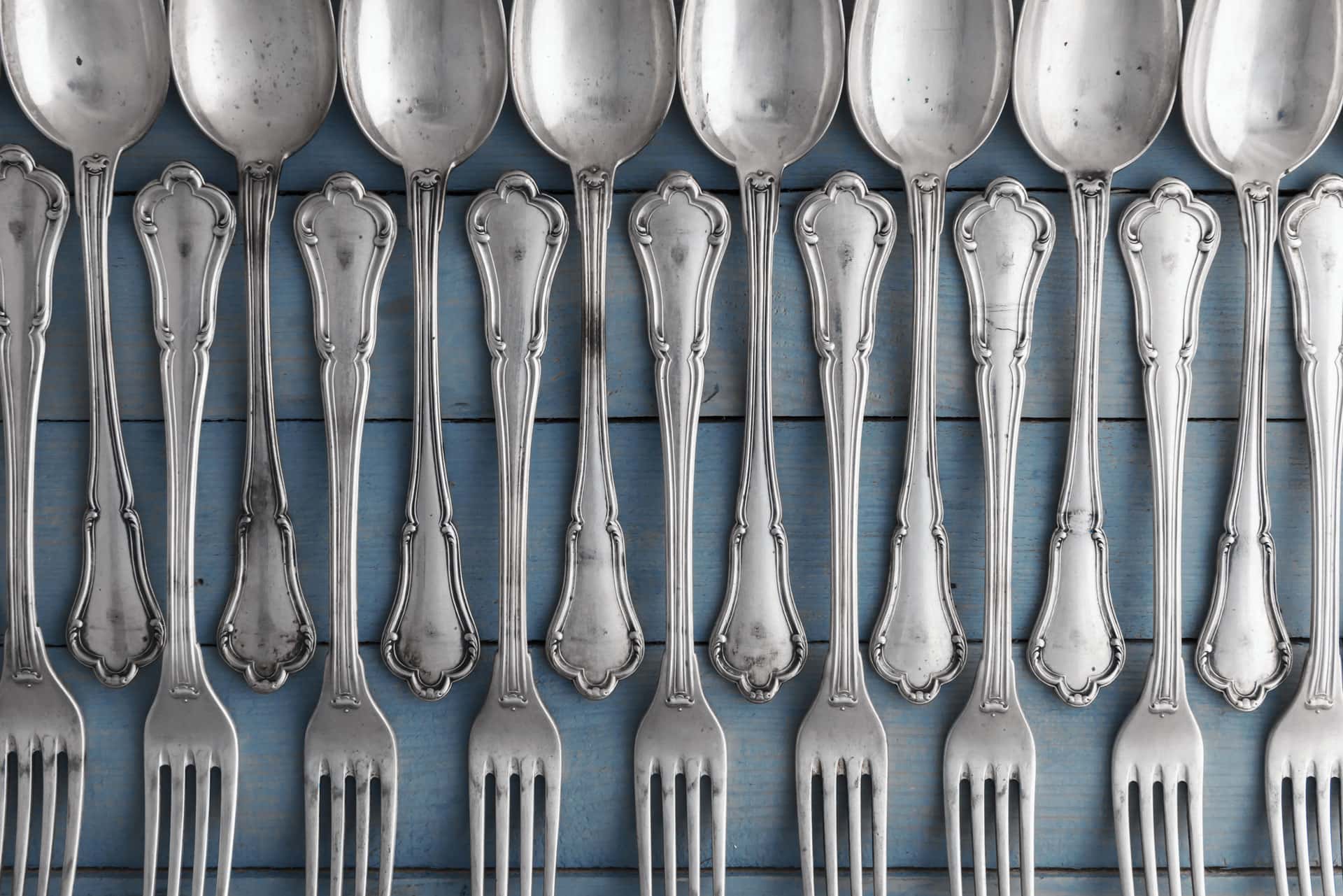 24 Oct

The Joy of the Hunt

When you step away from the traditional manufacturers and retailers, there's a whole new world to discover at open-air flea markets, trade shows, consignment shops, estate sales, and on the internet. As an interior designer, I've come to love the adventure of sourcing unique pieces that add character, personality, and worldly credibility to my clients' homes. It's not just about finding the perfect piece to fit a particular space; it's about the excitement of discovering something unexpected and memorable.

My shopping obsession isn't limited to interior design. I've found some fantastic treasures for myself. One such piece is a Zuni bracelet I had spent months searching for. But we'll get back to that later.
When I started in the industry, I thought sourcing products would be straightforward.
But over time, I've come to realize that every project requires a unique approach. Sometimes, I'll find exactly what I'm looking for at a high-end trade show, while other times, I'll stumble upon the perfect piece at an estate sale or flea market. The key is to keep an open mind and be willing to explore all the different avenues available.
One of my favorite places to source is open-air markets. Walking through the booths and discovering hidden gems is always an adventure. I love to search for vintage lighting, unique furniture, and one-of-a-kind accessories that speak to me. At flea markets, you never know what you're going to find, and that's part of the fun.
One of my favorite shopping adventures is the Paris Flea Market.
Walking through the streets and cafes is something you must experience for yourself. The Paris Flea Market, also known as Les Puces, is one of the world's largest and oldest flea markets. It is located in the northern part of Paris and attracts visitors from all over the world who come to browse through the many stalls and shops selling everything from antiques and vintage clothing to furniture and art. The market is famous for its eclectic mix of items, and it's a popular destination for those who love the hunt. With over 2,500 vendors spread across 15 markets, the Paris Flea Market is truly a bucket list destination for treasure seekers.
It is located on the Upper East Side and is popular with collectors, dealers, and art enthusiasts. The district is home to a wide range of galleries and shops, offering everything from contemporary art to ancient artifacts.
Trade shows are another excellent resource for sourcing products.
A good one open to the public and designers is the Architectural Digest Design Show held each year at Piers 92 & 94 in New York City. Shows like this offer an opportunity to see top manufacturers and designers' latest designs, products, and trends. It can be overwhelming with so many vendors to choose from, but I always try to focus on finding brands that align with my client's aesthetic preferences.
The show is held three times a year, typically in November, January, and February, and attracts vendors and buyers worldwide. Renningers is known for its diverse mix of merchandise and allows dealers and collectors from all over the country to connect and exchange knowledge and expertise. It's a great place to find unique pieces and network with like-minded individuals. You'll be doing a lot of walking, so wear comfortable shoes. I bring a collapsible wagon to carry larger purchases and a large shoulder bag for smaller items.
Consignment shops are another option for finding unique pieces.
I love the challenge of repurposing older styles and breathing new life into them. With a bit of creativity and some TLC, these pieces can become the standout feature in a room. Plus, it's a great way to find steals for your wardrobe.
Shopping estate sales can be a fun and exciting way to find one-of-a-kind pieces at a great price.
Estate sales are typically held when someone has passed away or is downsizing, and their belongings are sold off to the public. Arrive early to get the best deals and bring cash, as many estate sale companies do not accept credit cards. Keep in mind that you'll be competing with dealers who know what they are looking for. Often, sellers prefer to sell to private buyers, so don't be afraid to talk to the seller. I recommend you bring your own bags or boxes to carry your purchases.
You can find estate sales near you at EstateSales.net.
Of course, the internet has opened up a whole new world of sourcing possibilities. Online marketplaces like 1stdibs.com and Chairish.com offer access to a vast network of independent dealers and sellers from around the world, making finding rare and unique pieces easier than ever. 1stdibs vets all of its sellers so you can feel confident with your purchases. However, not all online retailers ensure that products are authentic and in good condition, so only buy from retailers you trust.
Now, back to the Zuni bracelet I had been obsessing over.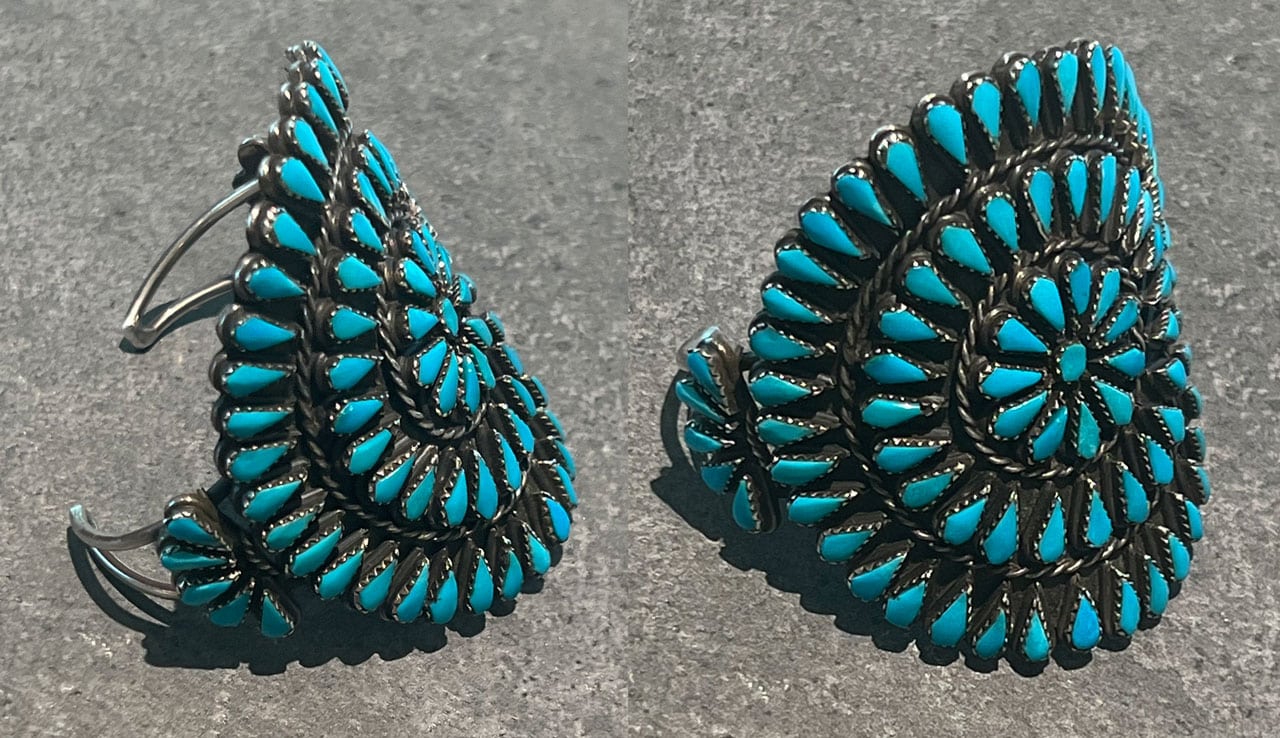 Before buying, I familiarized myself with the various Native American artists, materials (silver and turquoise), quality, and pricing. After searching for months, I stumbled across a design I loved and which fit perfectly at, you guessed it, Renningers. It brings me joy every time I wear it, and I have a great story to boot.
Sourcing products is an essential and challenging part of being an interior designer. Finding products is rewarding and fulfilling. It requires creativity, resourcefulness, patience, and a willingness to explore all available avenues.
So, next time you're on the hunt for the perfect piece, get out there and start exploring!